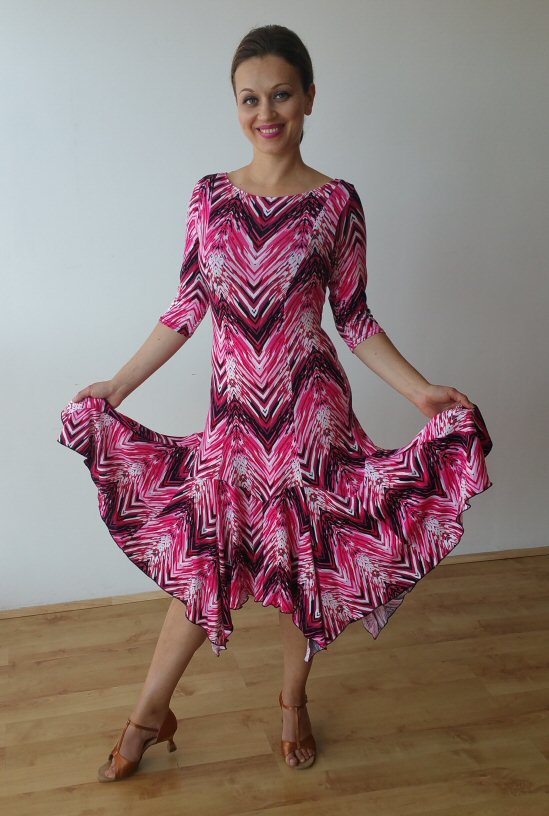 Zig zag hem 6-Panel dress - Fuchsia pink
By: DancesportUK
£39.00
(exc VAT)
was £49.00
Product code: E-DR116z
Very body friendly, who puts it on does not want to take it off. The zig zag dress has exactly the same cut as Zig zag skirt and Top taken together. Length in the shortest place 38" (97cm), in the longest place 43" (110cm). The dress is made of 6 vertical panels, which allows its skirt to flow freely. Very soft, stretchy fabric feels so nice to the body that whoever puts this dress on does not want to take it off.
Delivery times: up to 1 week depending on destination
---
---
Additional info
Due to storage limitations we have some sale stock to clear. This item is available for immediate dispatch.
We have only one picture per style in the database, so it may happen that the colour of the picture does not match the written description.