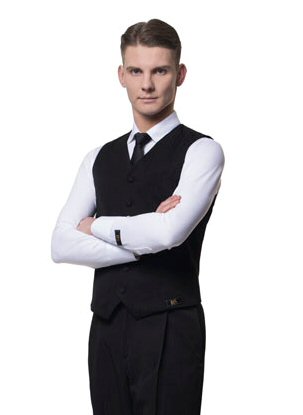 Walter Trendy waistcoat - Black stripe / Black
By: RS Atelier
£79.00
(exc VAT)
was £85.00
Product code: RS-WALTREN
Walter Trendy is a version of classic ballroom waistcoat beautifully made and fully lined . This version is made in Black stripe/Black to match Lorenzo Trendy trousers.
Walter waistcoat is shown with Daniele stretch shirt (shirt not included).
Delivery times: up to 1 week depending on destination
---
---
Additional info
Due to storage limitations we have some sale stock to clear. This item is available for immediate dispatch.
We have only one picture per style in the database, so it may happen that the colour of the picture does not match the written description.