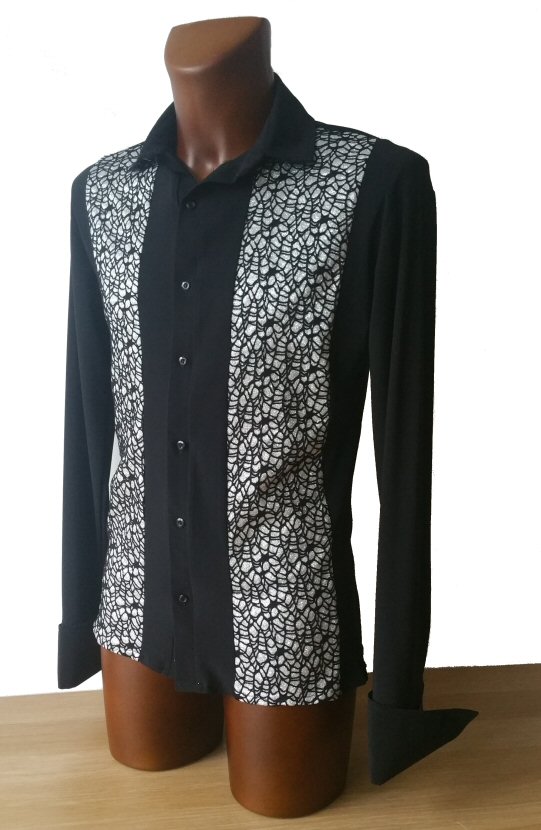 Mens shirt with Spider Web panels
By: DancesportUK
£65.00
(exc VAT)
was £75.00
Product code: E-MT168W
This is a classic version of this shirt which can be worn outside trousers. Spider web style fabric symmetrically placed on both sides on the front. Plain back. Double cuffs. Traditional collar. Collar size goes in proportion with the body size.
The sizes are given below when the fabric is completely unstretched. Every size will stretch by up to 1 inch. We can also make this shirt in Custom size for £10 surcharge.
Delivery times: up to 1 week depending on destination
---
---
Additional info
Due to storage limitations we have some sale stock to clear. This item is available for immediate dispatch.
We have only one picture per style in the database, so it may happen that the colour of the picture does not match the written description.