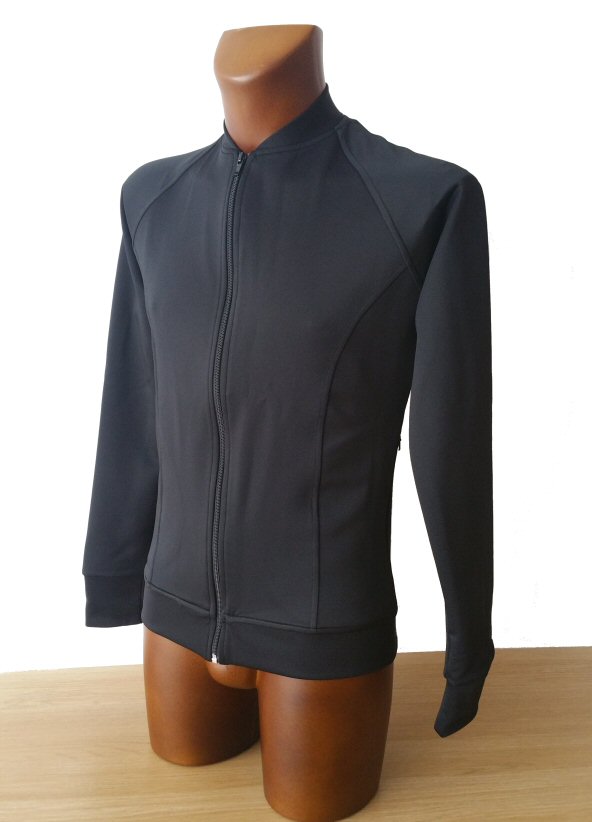 Mens Heavenly stretchy Warm up / Cool down jacket
By: DancesportUK
£39.95
(exc VAT)
was £59.95
Product code: E-MT203
This very practical unisex jacket is a pefect garment to wear before and after your dancing session. Two handy pockets closed with zip will securely hold your phone, wallet etc. High quality zip can be opened from the top and from the bottom.
The jacket is made from the same fabric as all our "Heavenly stretchy" trousers, which are available in four versions for ladies and one version for men.
The fabric is very easy care: machine washable, dry quickly and do not require ironing. Totally crease resistant. Throw them into a bag, take them out and they look perfectly fresh.
Available in UK sizes from S to XL. It can also be made in Custom size.
Delivery times: up to 1 week depending on destination
---
---
Additional info
Due to storage limitations we have some sale stock to clear. This item is available for immediate dispatch.
We have only one picture per style in the database, so it may happen that the colour of the picture does not match the written description.